Our renewable heating solutions
Air source heat pumps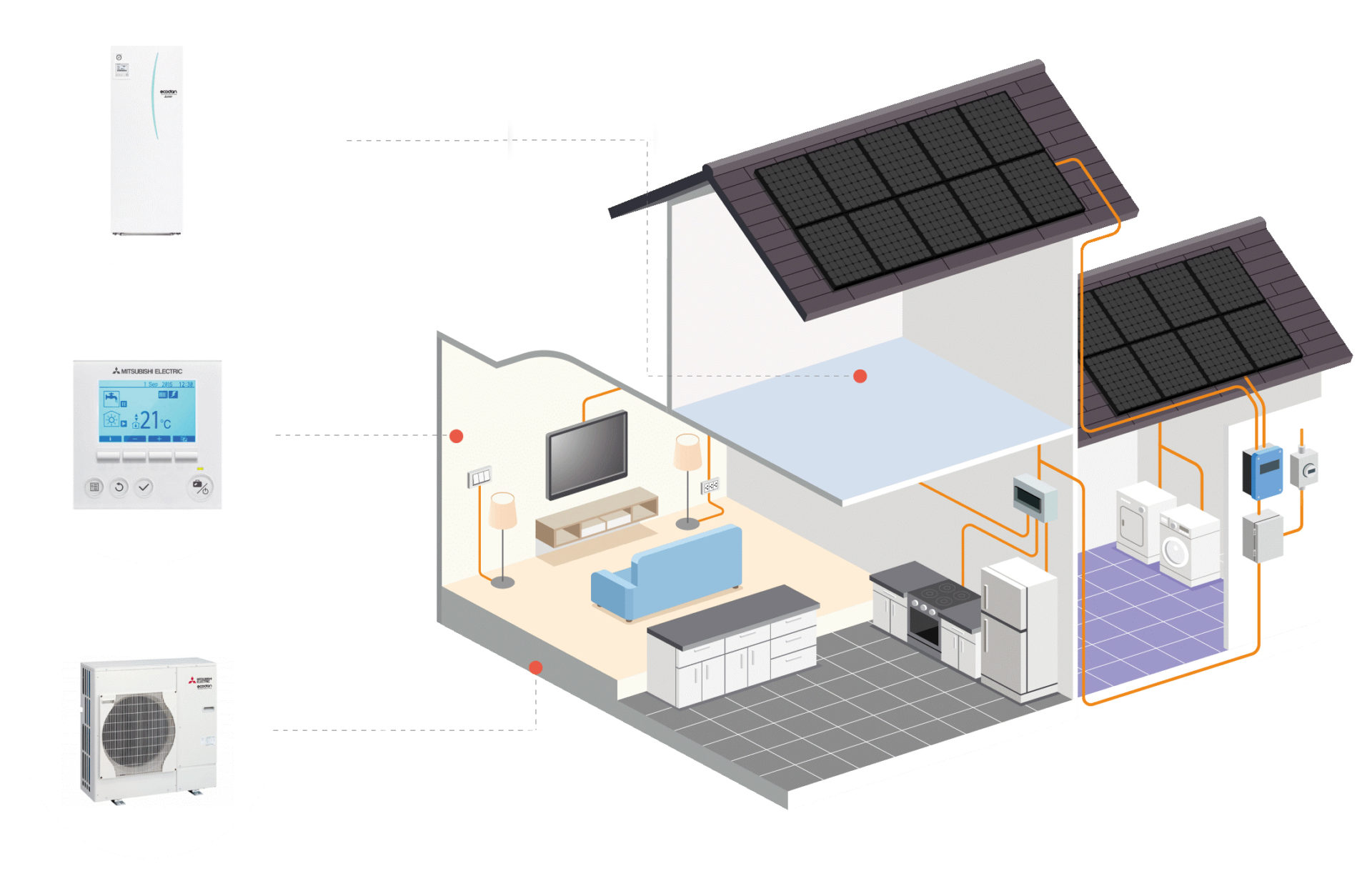 Mitsibushi Electric
Renewable Heat Incentive (RHI) qualifying air source heat pumps from Mitsubishi provide an effective, renewable alternative to traditional gas or oil fired heating systems.
The range of Ecodan air source heat pumps are self-contained units and only require water and electric connections. They are low maintenance, quiet to run and can be discreetly placed outside homes.
Ecodan air source heat pumps are also suitable for small retail outlets and commercial buildings.
Samsung
Samsung's air to water heating systems use efficient heat pump technology to deliver supreme comfort and low operating costs.
They provide various combinations of air and water solutions, so you can satisfy your specific climate needs year-round.