5.8kWh SolaX Triple Power Battery – LFP
SolaX Power is delighted to announce compatibility with the new Triple Power high-voltage battery solution. Designed and manufactured in partnership with SolaX, Triple Power are offering a NEW 5.8kWh model that can be installed in series with up to 4 batteries enabling 23kWh of storage. The new Triple Power encompasses the very latest in LFP technology which ensures much safer installations with wider temperature tolerances. With a 10-year warranty and 90% depth of discharge, the new Triple Power battery is a flexible, practical, high-performance energy storage solution.
Scalable To 23kWh
4kW Charge / Discharge Rate
Online Monitoring
Floor Or Wall Mountable
High Voltage
Safest LiFePO4 battery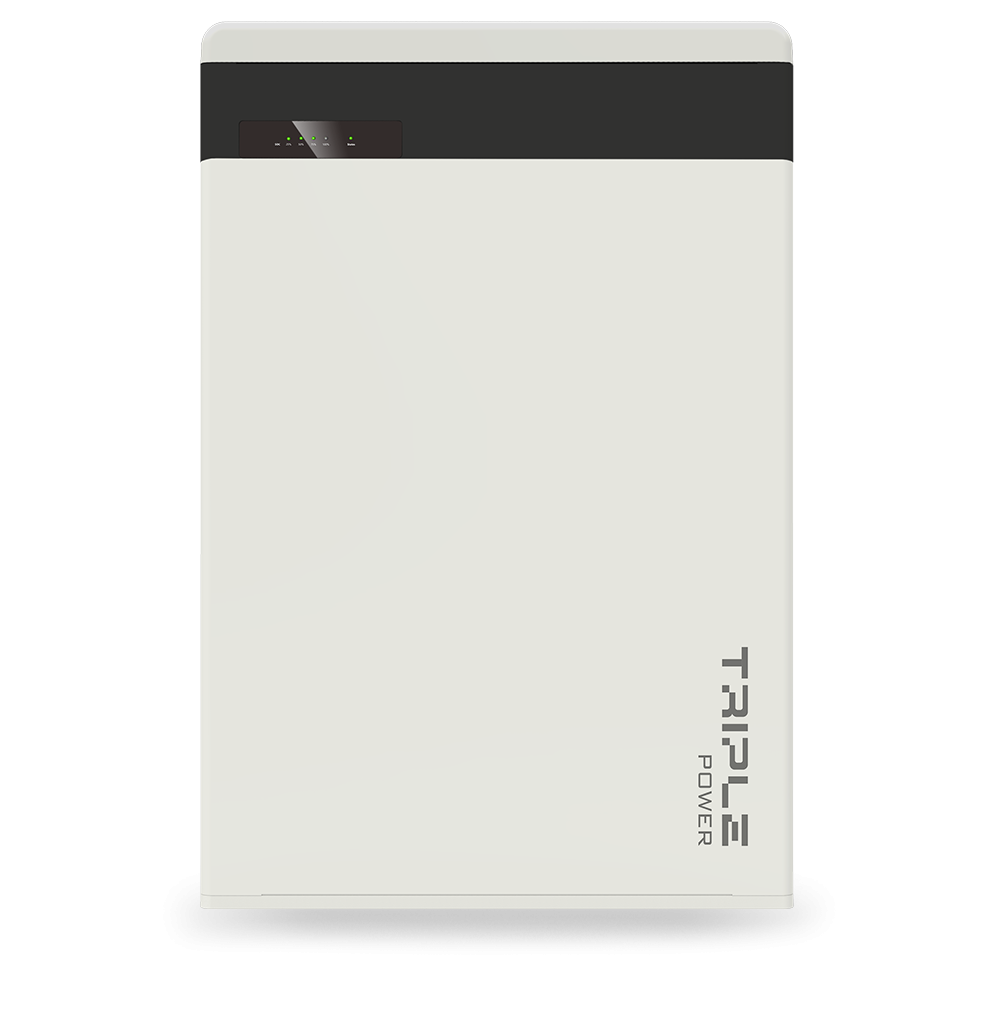 Reduce Your Energy Bills
See How It Works In The Home
The site of Heron Creek, Cornwall, United Kingdom. A house powered by a SolaX X-Hybrid inverter with two 6.3kWh Triple Power batteries. Since having the system installed, they are using less than half the amount of grid electricity than before.
Your system at your fingertips
Remote Monitoring
Real-time display
Functionality control
App or web portal
Monitor your battery in real-time, see its current charge, historical charging data and even choose when and if you want to charge your battery from the grid during cheaper electricity tariffs, all from your smartphone or tablet.
IP65 Rated Protection
Install Indoors Or Outdoors
The Triple Power battery is IP55 rated meaning that it can be installed outside providing that the battery is covered with adequate protection against the weather.