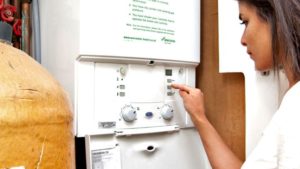 It's official; every new build property from 2025 will be banned from installing Gas powered heating systems. MP Philip Hammond has pointed towards Heat Pumps and 'world leading insulation' as the solution to fill the gap left by Gas systems and, as you can imagine, Freedom Heat Pumps are over the moon.
So why has Philip Hammond pointed to this technology? And what was the catalyst that finally led to a deadline for Gas systems?
Why Air Source Heat Pumps?
The answer here is simple; they are the greenest way of providing heating for your home. An Air Source Heat Pump literally uses fresh air and inverts it to make heat for your home. When coupled with well insulated and designed properties it provides the most cost-efficient and green energy solution available.
Freedom have over 50 years combined experience in the sector and are constantly pushing boundaries with their service:
Why the deadline for Gas Systems?
Pressure has been building on the government to act quickly for climate change. Recently children have been protesting, Greenpeace have added further pressure by releasing several petitions and highlighting "Issues like the shoddy state of our existing housing stock." Mel Evans, Greenpeace. All in all climate change, together with the use of single-use plastics has monopolised the green agenda for a number of groups including Greenpeace.
If you would like more information on how you can become an Infinity Air Source Heat Pump customer or anything to do with our green technology, the Renewable Heat Incentive or our bespoke Heat Loss Calculator then please contact us.